Party Ideas
> Backyard BBQ Party
Backyard BBQ Party
Hello summer! Long days, warm nights, friends, beer and BBQ. I look forward to relaxing summer backyard BBQ parties all year long.
Whether you are hosting a Memorial Day BBQ, Father's Day BBQ, Graduation BBQ, or a no-special-reason-at-all BBQ, let our reusable BBQ Printables do the heavy lifting so you can sit back and enjoy the best days of the year.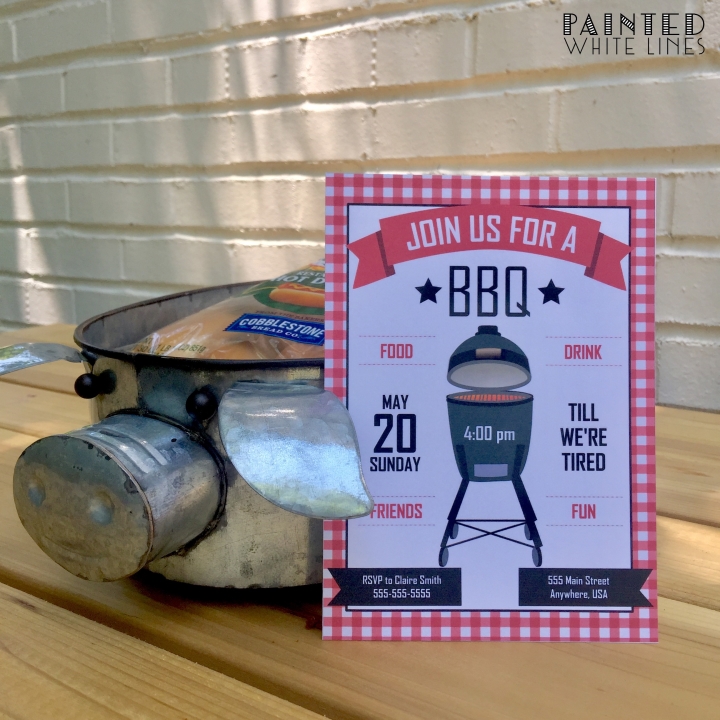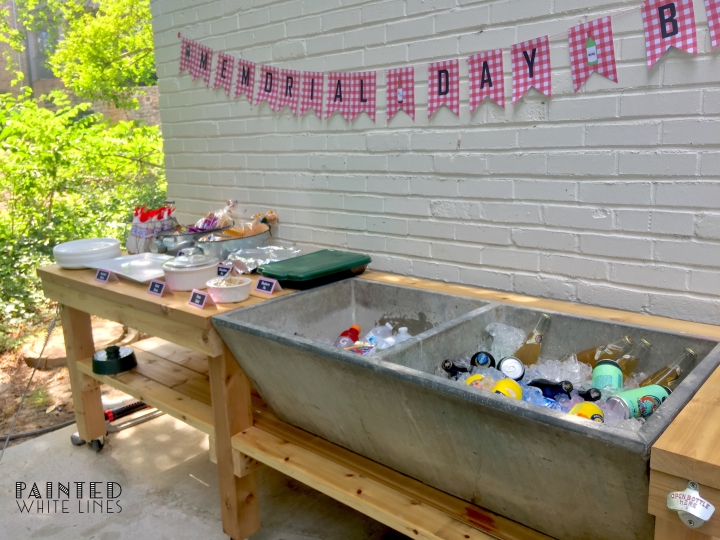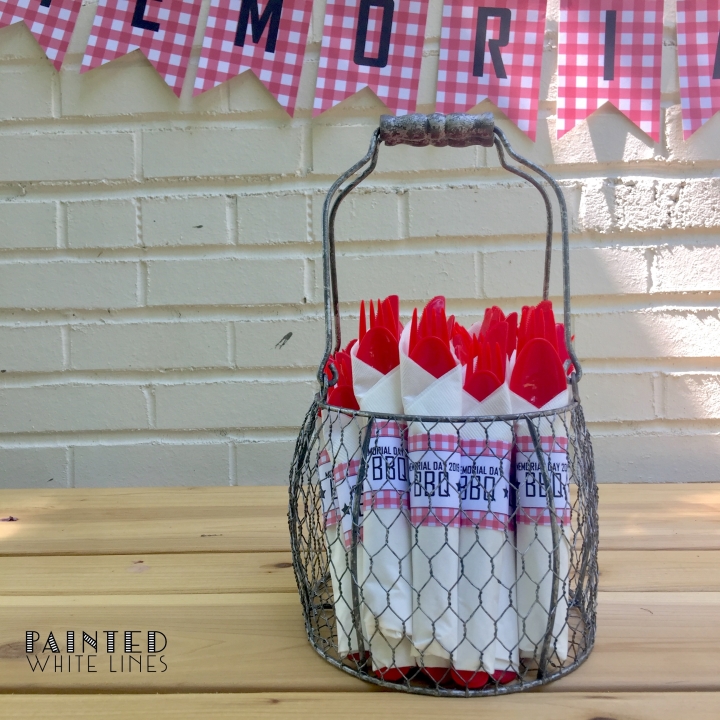 Backyard BBQ Party Invites
Our popular BBQ invite template set includes four templates: 4x6 and 5x7" templates for a special occasion barbecue and 4x6 and 5x7" templates for a no-special-reason-at-all barbecue. These reusable invite templates feature a kamado grill and give you 4 spaces to define your party in four short words like FOOD, DRINK, FRIENDS, FUN or maybe BEER, WINE, BURGERS, BOCCE. The templates can be used over and over again, each and every time the mood to BBQ strikes. Choose your template, edit it, print it out and hand it out. Or use the easy to follow instructions for converting it to a JPEG for texting or uploading to an electronic invite site.
Backyard BBQ Party Banner
Give your BBQ some style with our editable and reusable BBQ banner template. Its got 4 BBQ themed picture flags (a bottle of beer, a bottle of wine, a kamado grill and a meat cleaver) and flags for you to customize as you need for your party. They can be used to spell out anything and you can use them to make an unlimited number of banners.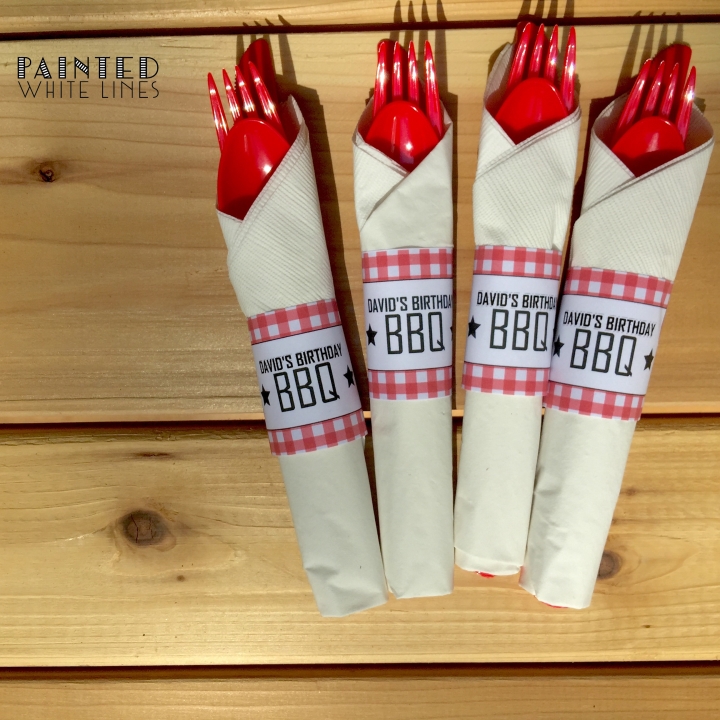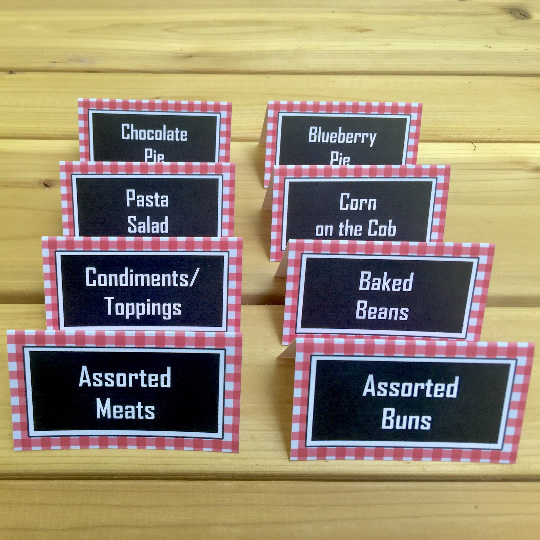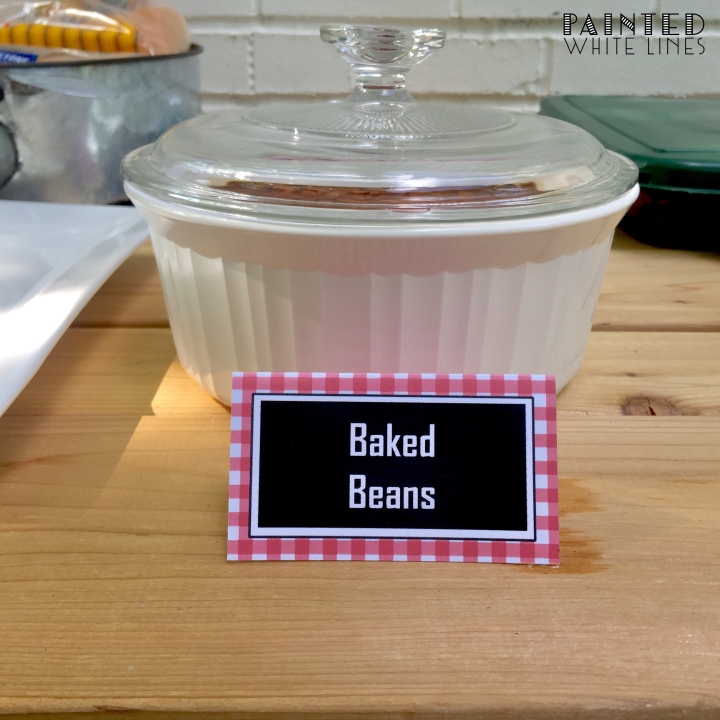 Backyard BBQ Party Buffet Decorations
We've got your buffet table covered too. Our cusomtizable napkin rings will keep your buffet line moving and make sure everyone gets their silverware and napkins quickly.
As your guests make their way down your buffet table, our cusomtizable party food labels will take the mystery out of dishes like Aunt Brenda's cassorole. Customize them to fit your party and print out as many as you need.
Enjoy your summer BBQs while you can. Winter will be here before you know it.